Preparation and Shipping of Frozen Cells
Only cryo-preserve rapidly growing and dividing hybridomas (log phase hybridomas) that show more than 90% viability. If possible, send duplicate samples of each cell line.
Under sterile conditions, harvest log-phase hybridoma cells in a centrifuge tube and perform a cell count using a hemacytometer and trypan blue.

Centrifuge cells in a centrifuge tube at 200 g (or 1,000 rpm) for five minutes at room temperature.

Carefully remove the medium and re-suspend the cell pellet in freezing medium (DMEM with 90% fetal bovine serum and 10% DMSO) to a final cell density of 5-10 x106 cells per ml.

Aliquot into cryovials at 1.0 ml/vial.

Place the cryovials in cryo freezing containers or other suitable containers and place in freezer overnight at -80°C.

The next day, transfer the cryo-vials to a liquid nitrogen tank. Alternatively, the frozen cells can be shipped overnight if packed in a sufficient amount of dry ice. Wear gloves and a facemask when working with liquid nitrogen tanks or frozen cryo-vials.
Get in Touch
with GenScript Custom
Antibody Services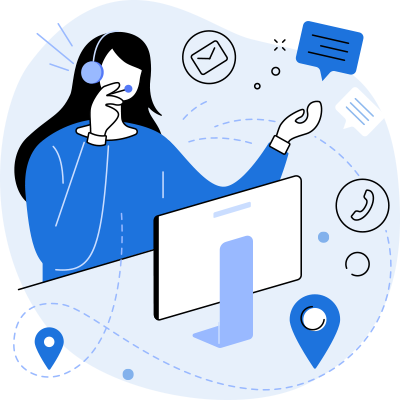 Quotation and Ordering
Our customer service representatives are available 24 hours Monday through Friday. You may contact us anytime for assistance. Orders can be placed online, over the phone, by email or fax. Please have your payment information (credit card, purchase order or bank information) ready.
A Technical Account Manager will reply you within 24 hours to finalize the quote
To place order, provide credit card/PO information
Production of your project begins immediately
A Project Manager is in contact with you during the production process to give updates