Drug Discovery Research News

Glittering solution to frying cancer cells using gold

EGFR is a biomarker for cancer cells. Su et al. conjugated anti-EGFR antibodies with gold nanoparticles. These gold nanoparticles were generated to exhibit plasmon resonance in response to infrared radiation. Once the antibody directed the nanoparticles to the cancer cells, infrared radiation was administered. The resulting vibration overheated and killed the cancer cells that the nanoparticles were attached to. This research validated the use of nanoparticles for destroying cancer cells.
Yang, Su, La Rosa, Smith et al. The Antineoplastic Activity of Photothermal Ablative Therapy with Targeted Gold Nanorods in an Orthotopic Urinary Bladder Cancer Model. Bladder Cancer, 2017.
DOI: 10.3233/BLC-170096

Link between mitochondrial gene expression and general metabolism identified

Mitochondrial gene expression regulates energy production in cells. The proteins from the pentatricopeptide repeat (PPR) family have a role in regulating mitochondrial gene expression. Perks et al. studied the PPR family protein PPR domain 1 (PTCD1). The loss of function PTCD1 is embryo lethal. The PTCD1 heterozygous, haploinsufficient mouse phenotype survived, and showed significant physiological differences compared with wild-type. These mice had increased RNA metabolism, altered mitochondrial morphology, as well as metabolic changes such as liver steatosis, cardiac hypertrophy and early-onset obesity.
| | |
| --- | --- |
| | Kara L. Perks , Nicola Ferreira, Tara R. Richman, Judith A. Ermer, Irina Kuznetsova, Anne-Marie J. Shearwood, et al. Adult-onset obesity is triggered by impaired mitochondrial gene expression. Science Advances 16 Aug 2017:Vol. 3, no. 8, e1700677 DOI: 10.1126/sciadv.1700677 |

Bacteria protect themselves using micro-daggers

Amoeba ingest bacteria and digest them in their digestive compartments. Once ingested, the Amoebophilus bacteria prevent being digested by shooting micro-projectiles into the inner membranes of the amoeba's digestive compartment. Once outside this compartment, the bacteria can survive normally and replicate, even though inside the amoeba. The shooting mechanism is seated in a sheath attached to the inner membrane of the bacteria, and resembles a multi-barrel gun.
| | |
| --- | --- |
| | Désirée Böck, João M. Medeiros, Han-Fei Tsao, Thomas Penz, Gregor L. Weiss, Karin Aistleitner, Matthias Horn, Martin Pilhofer. In situ architecture, function, and evolution of a contractile injection system. Science 2017:Vol. 357, Issue 6352, pp. 713-717 , DOI: 10.1126/science.aan7904 |
To start saving time in your research, explore GenScript's one stop-shop solutions for all your protein purification needs. Let's make research easy!
Fast protein purification
High yield
Consistent binding capacity

High specific binding.
ACTA compatible.
Reusable (up to 200 times for the Monofinity resins)

Why fruit flies trust their gut

Wong et al. recently showed that gut microbiota influences complex physiological traits in fruit flies. The scientists induced targeted manipulations to the gut microbiota of the flies, and found that the current microbiota in fact attracted new microbiota. The present unique microbiome population determined the desire to eat specific foods. The sensory perceptions by the flies were a combination response of these populations, and even influenced social behavior and mating.
Wong et al. Gut Microbiota Modifies Olfactory-Guided Microbial Preferences and Foraging Decisions in Drosophila.Current Biology Volume 27, Issue 15, p2397–2404.e4, 7 August 2017
DOI: http://dx.doi.org/10.1016/j.cub.2017.07.022
LAST CHANCE!

Discounts and promotions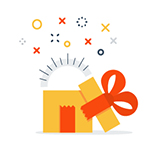 To help you reach cost-effective solutions for high quality PCR, GenScript offers a variety of PCR reagents.
The DNA polymerase for all seasons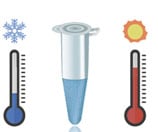 Whether doing science in the lab or on the go, enjoy temperature stability with the Green PCR Polymerase.
Key Features
Stable at room temperature up to a month
Stable at 37 °C for up to 14 days
Enhanced amplification
Longer enzyme half-life

How microRNAs could be the keys to anti-ageing

Using mouse model, Dr. Cai's group found that stem cells in the hypothalamus were responsible for ageing, and could reverse ageing in older mice. To find what in the stem cells caused this reaction, the researchers extracted microRNAs including the exosomes, and injected them into the cerebrospinal fluid. This restored longevity, cognitive function and muscle endurance in older mice, while slowing the ageing for middle aged mice. The researchers are now working on identifying what part of the exosome, and which miRNAs in particular have a role in regulation of ageing. Due to the simplicity of miRNA generation, the research could have wide-ranging applications for development of anti-ageing therapies.
| | |
| --- | --- |
| | Hypothalamic stem cells control ageing speed partly through exosomal miRNAs Yalin Zhang, Min Soo Kim, Baosen Jia, Jingqi Yan, Juan Pablo Zuniga-Hertz, Cheng Han & Dongsheng Cai Nature 548 (2017) doi: 10.1038/nature23282 |
Discounts and promotions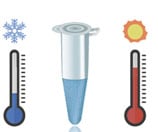 Whether doing science in the lab or on the go, enjoy temperature stability with the Green PCR Polymerase.
Key Features
Stable at room temperature up to a month
Stable at 37 °C for up to 14 days
Enhanced amplification
Longer enzyme half-life
The data indicates that the African wildcat (Felis silvestris lybica) may have been ancestral to most species for cats that moved with anthropogenic dispersal. Due to the central location of Egypt as a trade center, farmers, traders and merchants started domesticating cats to keep out rodents to preserve food stocks. Cats gained popularity as pets here, although it is not known if this as a second domestication event compared to one that occurred Near East. The genetic data shows that earlier cats had a mackeral, or striped pattern. The blotched pattern appeared later in the evolution, around 1300 AD.

How does smelling the food affect metabolism?

Researchers showed that among various groups of mice eating the same amount of food, the super-smellers gained most weight and showed most insulin resistance. Further, temporary loss of olfactory sense in normal and obese mice stopped further weight gain by stimulation of sympathetic nervous system, and lipolysis due to β-adrenergic receptor activation on fat cells. This links sensory perception of food by smell directly to metabolism and weight gain.
| | |
| --- | --- |
| | Celine E. Riera, Eva Tsaousidou, Jonathan Halloran, Patricia Follett et al. The Sense of Smell Impacts Metabolic Health and Obesity. Cell Metabolism, 2017 DOI: 10.1016/j.cmet.2017.06.015 |
Current discounts and promotions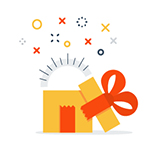 To start saving time in your research, explore GenScript's one stop-shop solutions for all your protein purification needs. Let's make research easy!
Fast protein purification
High yield
Consistent binding capacity

High specific binding.
ACTA compatible.
Reusable (up to 200 times for the Monofinity resins)

How your brain sabotages crash diet

Weight loss efforts are often impeded by the body slowing down metabolism upon sensing a lack in calories consumed. Burke et al. have discovered how this energy homeostasis works. The nutrients consumed are sensed by the AGRP neurons in the brain via the mTORC1 signaling pathway. This pathway engages interscapular brown adipose tissue (iBAT) thermogenesis, which activates an energy-sparing circuit. Therefore, lower food consumption cues are integrated with a lag in metabolism. While of significant evolutionary benefit, understanding of this circuit may also enable development of effective weight loss therapies.
| | |
| --- | --- |
| | Luke K Burke et al. mTORC1 in AGRP neurons integrates exteroceptive and interoceptive food-related cues in the modulation of adaptive energy expenditure in mice. eLife, 2017; DOI: 10.7554/eLife.22848 |
New product launch
GenScript launches over 300 antibodies and conjugates to meet your needs for western blotting, ELISA, IF, IHC, flow cytometry and more! Check out our updated catalog here.
To start saving time in your research, explore GenScript's one stop-shop solutions for all your protein purification needs. Let's make research easy!
Fast protein purification
High yield
Consistent binding capacity

High specific binding.
ACTA compatible.
Reusable (up to 200 times for the Monofinity resins)

Brain zone responsible for binge eating identified

What causes overeating? Zhang et al. observed that optogenetic stimulation of GABA neurons in the zona incerta (ZI), or their axonal projections into the paraventricular thalamus was related to evocation of uncontrolled eating. Within a few seconds, signals through this pathway led the mice to consume 35% of their daily intake of food in about ten minutes. A preference towards consumption of fatty foods was also observed. The eating behavior induction by the ZI region occurs by suppression of the paraventricular thalamus which is linked to hunger suppression.
Xiaobing Zhang, Anthony N. van den Pol. Rapid binge-like eating and body weight gain driven by zona incerta GABA neuron activation Science 26 May 2017 Vol. 356, Issue 6340
DOI: 10.1126/science.aam7100
New product launch
GenScript launches over 300 antibodies and conjugates to meet your needs for western blotting, ELISA, IF, IHC, flow cytometry and more! Check out our updated catalog here.
To start saving time in your research, explore GenScript's one stop-shop solutions for all your protein purification needs. Let's make research easy!
Fast protein purification
High yield
Consistent binding capacity

High specific binding.
ACTA compatible.
Reusable (up to 200 times for the Monofinity resins)

The slimy secret of liquid crystals

Liquid crystals, also called (slimy) active matter, allow bacteria to aggregate together and move rapidly as a group. These groups can exert significantly higher force to push objects compared to single bacterial cells. The groups can also move exponentially faster than the flagella of a single bacterium would allow. The question of how various lipids, sterols and inorganic materials can be put together to obtain a functional active matter is currently an area of scientific investigation. In a recently published research, Genkin et al. generated a model that coupled the properties of nematic liquid crystals with bacterial motion dynamics. The model correctly predicted the topological properties seen in bacterial aggregates. They then suspended motile bacteria in a synthetic disodium cromoglycate liquid crystalline film. The bacterial motion confirmed the model's predictions. This research highlights that anisotropic liquids and active matter can be used to guide the motion of small organisms or objects.
New product launch
GenScript launches over 300 antibodies and conjugates to meet your needs for western blotting, ELISA, IF, IHC, flow cytometry and more! Check out our updated catalog here.
At GenScript, we understand the value of your time. That's why we provide superior quality, one stop-shop products for you to run protein gels fast and then stain them in under ten minutes. Let's make research easy!

Ancient gene helps Tibetans survive in high altitudes

Hu et al. from University of Texas, Houston sequenced the genomes of 27 Tibetans to find out which genes aid in human survival in one of the harshest climates on the earth. The researchers found that genes EPAS1 and EGLN1, associated with high-altitude adaptations were expressing in Tibetan natives. The gene EPAS1 shares variants with the ancient Denisovan genome, which diverged from Tibetan populations about a million years ago. EPAS1 appears to have been retained due to its adaptive advantage in altitudes. In addition, PTGIS and KCTD12 (associated with oxygen depletion) and VDR (associated with vitamin D metabolism) were identified as additional genes that assisted adaptation to high elevations.
At GenScript, we understand the value of your time. That's why we provide superior quality, one stop-shop products for you to run protein gels fast and then stain them in under ten minutes. Let's make research easy!

Why gold in drugs is effective for treating rheumatoid arthritis

Zinc fingers are DNA-binding structural motifs, which require a metal (zinc) to be functional. They are ubiquitous in living organisms and have a role in regulating gene expression. The TWIM-MS technique has revealed that when ingested as drug constituents, gold ions displace zinc ions from zinc fingers, forming syntheti c structures called gold fingers. Unlike zinc fingers, gold fingers are unable to bind to the DNA. This changes gene regulation and affects the efficacy of drug molecules.
| | |
| --- | --- |
| | Zhifeng Du, Raphael E. F. de Paiva, Kristina Nelson, and Nicholas P. Farrell. Diversity in Gold Finger Structure Elucidated by Traveling-Wave Ion Mobility Mass Spectrometry. Angew. Chem. Int. Ed. 2017, 56, 4464 –4467 doi: 10.1002/anie.201612494 |
At GenScript, we understand the value of your time. That's why we provide superior quality, one stop-shop products for you to run protein gels fast and then stain them in under ten minutes. Let's make research easy!

Love salty food? Fruits and veggies can help!
Scientists have revealed that the way our body metabolizes potassium can offset sodium intake. Using the rodent model system, Dr. McDonough's group at University of Southern California showed that upon increased consumption of potassium, kidneys excrete increased amount of salt and water. They found that high potassium can regulate blood pressure, regardless of how much sodium is consumed.
So how to increase potassium consumption? Eating fruits and veggies! Foods such as potatoes, bananas, avocadoes, sun-dried tomatoes and other dried fruit such as figs, apricots and peaches are natural and tasty sources of potassium.
| | |
| --- | --- |
| | McDonough AA, Veiras LC, Guevara CA, Ralph DL. Cardiovascular benefits associated with higher dietary K+ vs. lower dietary Na+: evidence from population and mechanistic studies. Am J Physiol Endocrinol Metab. 2017 Apr 1;312(4):E348-E356. doi: 10.1152/ajpendo.00453.2016 |
To help you reach cost-effective solutions for high quality PCR, GenScript offers a variety of PCR reagents.

To eat or not to eat?
April 18, 2017
Controlling hunger requires the interplay of multiple metabolic pathways. In a newly-discovered pathway, the endocrine function of the bone was found to be linked to the neuronal activation for appetite suppression. The osteoblasts secrete protein lipocalin 2 (LCN2) in response to nutrient signals. LCN2 is also secreted by adipose cells, but the release is ten-fold lesser than that from nutrient-triggered osteoblasts. The secreted LCN2 circulates in the body, and upon passing the hypothalamus, binds specifically with and activates the melanocortin 4 receptor (MC4R). The MCR4 then mediates anorexigenic signaling. LCN2 was found to have an appetite suppression function in both obese and lean mice, dependent on MCR4 activation. This study provides insight into how bones have a role in regulating glucose homeostasis, and therefore the body's energy balance. Learn more »
| | |
| --- | --- |
| | Ioanna Mosialou, Steven Shikhel, Jian-Min Liu, Antonio Maurizi, Na Luo, Zhenyan He, Yiru Huang, Haihong Zong, Richard A. Friedman, Jonathan Barasch, Patricia Lanzano, Liyong Deng, Rudolph L. Leibel, Mishaela Rubin, Thomas Nicholas, Wendy Chung, Lori M. Zeltser, Kevin W. Williams, Jeffrey E. Pessin & Stavroula Kousteni. MC4R-dependent suppression of appetite by bone-derived lipocalin 2. Nature 543, 385–390 (16 March 2017). DOI: 10.1038/nature21697 |

Too much repetition? How overlearning affects capacity for new learning
April 6, 2017
Upon standard learning, the brain's learning status is termed as "plastic". This state is susceptible to interruption and disruption, but also retains adaptability as passive stabilization of the learning state is observed hours later. Continuous learning of the same skill can reach a maximum limit called overlearning, which may be reached in as few as 20 minutes of first learning the skill. It was reported that such overlearning causes hyperstabilization of the plastic state, correlated with a fast glutamate-dominant excitatory to GABA-dominant inhibitory transition. These results indicate that upon overlearning, the brain may not only resist, but disrupt new learning. Learn more »
Check out GenScript products that can help you with your neuroscience research:
| | |
| --- | --- |
| | Kazuhisa Shibata, Yuka Sasaki, Ji Won Bang, Edward G Walsh, Maro G Machizawa, Masako Tamaki, Li-Hung Chang & Takeo Watanabe. Overlearning hyperstabilizes a skill by rapidly making neurochemical processing inhibitory-dominant. Nature Neuroscience 20, 470–475 (2017) DOI: 10.1038/nn.4490 |

New finding lets you measure cocaine addiction in the brain
March 22, 2017

Iron is a coenzyme in the dopamine synthesis and storage pathway. Cocaine addiction changes iron metabolism, an otherwise tightly regulated pathway. In direct proportion to the duration of cocaine use, iron accumulates in the brain's globus pallidus region which is responsible for behavioral inhibition. Neurodegeneration disorders, such as Parkinson's disease are also associated with an excess of iron in the brain but affect different areas of the brain. This specificity of the iron accumulation upon cocaine consumption can be used to monitor the advancement of the addiction and open new avenues for treatment and recovery. Learn more »
Check out GenScript products that can help you with your neuroscience research:
| | |
| --- | --- |
| | K D Ersche, J Acosta-Cabronero, P S Jones, H Ziauddeen, R P L van Swelm, C M M Laarakkers, R Raha-Chowdhury, G B Williams. Disrupted iron regulation in the brain and periphery in cocaine addiction. Translational Psychiatry, 2017; 7 : e1040 DOI: 10.1038/tp.2016.271 |

A new blood test could detect cancer and locate where in the body the tumor is growing
The study could provide a way to diagnose cancer early on without having to do invasive surgical procedures like biopsies. The method screens for a particular DNA signature called CpG methylation haplotypes, which are the addition of methyl groups to multiple adjacent CG sequences in a DNA molecule. Each tissue in the body can be identified by its unique signature of methylation haplotypes.
Bioengineers at the University of California San Diego screened blood samples from individuals with and without tumors. They looked for signals of the cancer markers and the tissue-specific methylation patterns. The test works like a dual authentication process—the combination of both signals, above a statistical cutoff, is required to assign a positive match. Read more »

MRIs predict autism in high-risk infants
March 8, 2017

It is observed that the brain size of children diagnosed with autism spectrum disorder (ASD) at 2-3 years of age are often larger than their peers, but how early can we trace this phenomenon back?
A recent prospective study examined the MRI images of 106 infants at 6-12 months old with autistic siblings and 42 low-risk infants. Results show that 80% of the infants with hyperexpansion of the cortical surface area also had brain enlargement at toddler age, and were diagnosed with ASD. According to this study, early brain development biomarkers can be used to predict ASD in high-risk infants before behavioral symptoms set in later in life.
Check out the variety of other products GenScript offers:
| | |
| --- | --- |
| | Heather Cody Hazlett, Hongbin Gu, Brent C. Munsell, Sun Hyung Kim, Martin Styner, Jason J. Wolff, et al. Early brain development in infants at high risk for autism spectrum disorder. Nature, 2017; 542 (7641): 348 DOI: 10.1038/nature21369 |

Prebiotics help alleviate stress
February 20, 2017

Stress can cause negative health outcomes including disruption of sleep pattern and gut microbial dysbiosis. While probiotics are well known for their benefit for digestive health, the role of prebiotics-certain types of non-digestible fiber, are less well understood.
In a recent study, male F344 rats at postnatal day (PND) 24, were divided into two groups, one group received a diet with prebiotics; while another group received calorically matched control diet. Rats were subject to acute stress at PND 87 and fecal samples were analyzed before and after for bacteria Lactobacillus rhamnosus. Sleep/wake pattern was also compared. Their result show that a diet containing prebiotics help promote beneficial gut bacteria and increase sleep quality in rats. This is the first study showing the protective effect of prebiotics in stress regulation, especially in early life.
Check out GenScripts's variety of products that can help you in your scientific research:
Robert S. Thompson, Rachel Roller, Agnieszka Mika, Benjamin N. Greenwood, Rob Knight, Maciej Chichlowski, Brian M. Berg, Monika Fleshner. Dietary Prebiotics and Bioactive Milk Fractions Improve NREM Sleep, Enhance REM Sleep Rebound and Attenuate the Stress-Induced Decrease in Diurnal Temperature and Gut Microbial Alpha Diversity. Frontiers in Behavioral Neuroscience, 2017; 10
DOI: 10.3389/fnbeh.2016.00240

Oligonucleotide treatment halts Alzheimer's-related damage in mice
Under ordinary circumstances, the protein tau contributes to the normal, healthy functioning of brain neurons. In some people, though, it collects into toxic tangles that damage brain cells. Such tangles are a hallmark of Alzheimer's and other neurodegenerative diseases. One therapeutic strategy may be to reduce total tau expression.
Researchers at Washington University School of Medicine in St. Louis identified antisense oligonucleotides (ASOs) that selectively decreased human tau mRNA and protein in mice expressing mutant P301S human tau. Levels of total tau and tau tangles in the brains of treated 12-month-old mice were lower than in untreated 9-month-old mice, suggesting that the treatment not only had stopped but reversed the buildup of tau.
In monkeys, tau ASOs reduced tau in the brain and cerebrospinal fluid. This is important if we're going to evaluate this treatment approach in people, because there's no non-invasive way of measuring tau levels in the brain.
Learn more ».

Protein associated with Parkinson's travels from brain to gut along specific routes
Researchers of the German Center for Neurodegenerative Diseases (DZNE) have found that "alpha-synuclein", a protein occurs naturally in the nervous system, where it plays an important role in synaptic function. However, in Parkinson's disease, dementia with Lewy bodies and other neurodegenerative diseases termed "synucleinopathies", this protein is accumulated within neurons, forming pathological aggregates.
Alpha-synuclein lesions have been observed within neurons of the peripheral nervous system, such as those in the gastric wall. In some Parkinson's patients, these lesions were detected at early disease stages. Alpha-synuclein is able to travel quite far through the body, passing from one neuron to another and using long nerve fibers as conduits. If pathological alpha-synuclein is detected outside the brain, this does not necessarily mark the site where the disease started.
The study also reveals a preferential route of alpha-synuclein transmission via the vagus nerve. The vagus nerve is composed of two kinds of fibers: 10-20% of fibers are "efferents" whereas the remaining 80-90% are "afferents". For its journey from the brain to the stomach, alpha-synuclein only used the less abundant efferent vagal projections. Read the full news.

How you talk could reveal heart diseases or concussions
The need to listen more to patients' voice has been a long-standing topic of discussion in the field of medicine, and now that mantra is being taken literally. Academics and entrepreneurs are rushing to develop technology to diagnose and predict everything from manic episodes to heart diseases to concussions based on how you talk.
A team raised more than $27,000 on the crowd-funding site Indiegogo by promising to put out an app, slated to launch this summer that will analyze "voice patterns to help you achieve optimal health and vitality."
However, it will not be easy to make vocal diagnostics clinically useful, cautions Christian Poellabauer, a computer scientist at the University of Notre Dame who studies biomarkers for neurological conditions. Read the full news.

FDA grants Roche's Cancer Immunotherapy Atezolizumab priority review for advanced bladder cancer
Roche Group announced that the U.S. Food and Drug Administration (FDA) has accepted the company's Biologics License Application (BLA) and granted Priority Review for atezolizumab (anti-PDL1; MPDL3280A) for the treatment of people with locally advanced or metastatic urothelial carcinoma (mUC) who had disease progression during or following platinum-based chemotherapy in the metastatic setting, or whose disease worsened within 12 months of receiving platinum-based chemotherapy before surgery (neoadjuvant) or after surgery (adjuvant).
Atezolizumab is an investigational monoclonal antibody designed to bind with a protein called programmed death ligand-1 (PD-L1). Atezolizumab is designed to directly bind to PD-L1 expressed on tumor cells and tumor-infiltrating immune cells, blocking its interactions with PD-1 and B7.1 receptors. By inhibiting PD-L1, atezolizumab may enable the activation of T cells. Read the full news.

A discovery of RORC mutation against human immunity to Candida and Mycobacterium
The human immune system needs it's full function to protect the human body. However, when it is not aligned properly, even minor infection could become deadly. A researcher team has reported the discovery of seven individuals carrying loss-of-function mutations in RORC, which encodes the transcription factors RORγ and RORγT. These individuals lacked immune cells that produce the cytokine interleukin-17, causing them to suffer from chronic candidiasis. RORC-deficient individuals also exhibited impaired immunity to mycobacterium, probably due to reduced production of the cytokine interferon-γ, a molecule not known to require RORC for its induction. Read more.

Crisper bands with Bis-Tris Gels and Buffers
Traditional SDS PAGE gels are made with a solution of acrylamide, Tris (pH 8.8), crosslinking reagents, and SDS and the running buffer contains Tris-HCl, glycine, and SDS.
Tris provides a buffer with specific pH values that are slightly different through the stacking gel, resolving gel, and running buffer.
SDS coats the proteins with a negative charge and denatures them
The cross-linked acrylamide provides a mesh for proteins to travel through, where large proteins move more slowly than smaller proteins.
Samples are prepared with DTT or beta-mercaptoethanol to reduce disulfide bonds.
When the current is flowing, glycine, together with the HCl from the Tris help to form the current through the gel, thus pulling along the negatively charged proteins toward the cathode.
This traditional SDS PAGE system works, except that samples can reform disulfide bonds within the polyacrylamide meshwork, due to the alkaline pH of the resolving gel, thus inhibiting full resolution of individual proteins. Additionally, the alkaline conditions can cause breakdown of the polyacrylamide, so that the gels degrade quickly.
Bis-Tris gels and buffers however, and significantly improve SDS PAGE results. Bis-Tris gels are made in a similar way as traditional SDS PAGE gels, but instead contain Bis-Tris buffer and sodium bissulphate, and omit the SDS. (The running buffer contains the SDS).
The acidic Bis-Tris (pH 6.8) prevents reoxidation of cysteine residues, so that denatured proteins stay denatured
Sodium bissulphate, a reducing agent, is present throughout the gel and running buffer, ensuring that the reducing conditions in the polyacrylamide mesh are uniform.
Bis-Tris helps prevent breakdown of the polyacrylamide mesh, enabling a longer shelf-life so that gels can be poured and stored for later use. The stable polyacrylamide mesh resolves protein bands better than traditional SDS PAGE gels because it is not partially degraded.
Contrary to popular belief, Bis-Tris gels and buffers are not more expensive than traditional SDS PAGE reagents. Need more information? Learn more here.

Top 3 Qualities that Make GenScript's Recombinant Proteins Unique
GenScript's recombinant proteins are pure. The majority of the recombinant proteins GenScript offers are cytokines, growth factors and chemokines. We are continually expanding our list of recombinant proteins to include Neurotrophins, virus antigens, and enzymes as well. GenScript provides recombinant proteins as sterile, lyophilized, carrier-free aliquots with a mild buffer. There are no additional proteins or preservatives added to our recombinant proteins.
Many of our recombinant proteins are produced in eukaryotic systems, and the certificate of analysis will provide you with the specific information on how individual products are produced. Eukaryotes have several advantages as an expression system.
Eukaryotes inherently secrete very few native proteins, but they do secrete recombinant proteins. Therefore secretion is typically used as the first step in the purification process from a eukaryotic system. Recombinant proteins made in E. coli are often localized to inclusion bodies. Purification from inclusion bodies can require harsh conditions to free the recombinant protein, followed by subsequent refolding processes. These harsh treatments can negatively affect the function of the protein.
Recombinant proteins secreted by eukaryotes are processed by the Golgi apparatus, and thus they can be post-translationally modified. These modifications include glycosylation, phosphorylation and sulfation. There are many proteins that require modifications for protein function, proper folding or solubility.
Eukaryotes do not have a bacterial cell wall like E. coli, thus there is no endotoxin (lipopolysaccharide) present that can affect inflammatory responses in your target system.
We quality control each and every lot of recombinant proteins. Not only do we check its bioactivity, but we also compare it against other commercially available recombinant proteins. We make sure each recombinant protein's activity is at least as good as or better than the competition's. In order to provide you with the best possible product, we ensure that our testing process is rigorous and thorough. We typically validate the activity of the proteins with in vitro assays as described on the technical datasheet and not with in vivo testing.

Ales, Lagers, Insulin: Bottoms Up Saccaromyces cerevisiae!
Everyone likes a cool brew on a hot summer day. But what's the difference between an ale and a lager anyway? One difference is that ale is fermented at the top of the brewing vat and at room temperature and lager is fermented at the bottom of the brewing vat at a cooler temperature. How? They use different species of yeast. Ales use the typical Saccaromyces cerevisiae, but lagers use a hybrid. And until now, no one really knew very much about how this hybrid was different! Researchers have recently used Illumina next-generation sequencing and assembly of both mitochondrial and genomic DNA to find 11 new genes involved in fermentation in the hybrid species.

Product citations that have used GenScripts affinity chromatography reagents
Hwang JH., et al. Polyoma Small T Antigen Interacts with YES-Associated Protein (YAP) to Regulate Cell Survival and Differentiation. J Virol. 2014 Oct;88(20):12055-64.
Gow DJ., et al. Characterisation of a Novel Fc Conjugate of Macrophage Colony-stimulating Factor. Mol Ther. 2014 Sep;22(9):1580-92.
Zilio N., et al. A novel histone deacetylase complex in the control of transcription and genome stability. Mol Cell Biol. 2014 Sep;15;34(18):3500-14.
Zhang H., et al. Longitudinally extensive NMO spinal cord pathology produced by passive transfer of NMO-IgG in mice lacking complement inhibitor CD59. J Autoimmun. 2014 Sep;53:67-77.
Ma L., et al. Identification of small ubiquitin-like modifier substrates with diverse functions using the Xenopus egg extract system. Mol Cell Proteomics. 2014 Jul;13(7):1659-75.
Liu W., et al. In a nongenomic action, steroid hormone 20-hydroxyecdysone induces phosphorylation of cyclin-dependent kinase 10 to promote gene transcription. Endocrinology. 2014 May;155(5):1738-50.
Asavapanumas N., et al. Unique neuromyelitis optica pathology produced in naïve rats by intracerebral administration of NMO-IgG. Acta Neuropathol. 2014 Apr;127(4):539-51.
Lin H., et al. A novel human Fab antibody for Trop2 inhibits breast cancer growth in vitro and in vivo. Int J Cancer. 2014 Mar 1;134(5):1239-49.
Zhang D., et al. The acid phosphatase-encoding gene GmACP1 contributes to soybean tolerance to low-phosphorus stress. PLoS Genet. 2014 Jan;10(1):e1004061.
Lan JF., et al. Prohibitin Interacts with envelope proteins of white spot syndrome virus and prevents infection in the red swamp crayfish, Procambarus clarkii. J Virol. 2013 Dec;87(23):12756-65.
Chen Y., et al. Structure-function analysis of severe acute respiratory syndrome coronavirus RNA cap guanine-N7-methyltransferase. J Virol. 2013 Jun;87(11):6296-305.
Tubon TC Jr, et al. dCREB2-mediated enhancement of memory formation. J Neurosci. 2013 Apr 24;33(17):7475-87.
de Oliveira S, et al. Cxcl8 (IL-8) mediates neutrophil recruitment and behavior in the zebrafish inflammatory response. J Immunol. 2013 Apr 15;190(8):4349-59.
Tian M., et al. The combined use of photoaffinity labeling and surface plasmon resonance-based technology identifies multiple salicylic acid-binding proteins. Plant J. 2012 Dec;72(6):1027-38.
Lei Y., et al. The mitochondrial proteins NLRX1 and TUFM form a complex that regulates type I interferon and autophagy.Immunity. 2012 Jun 29;36(6):933-46.
Worzfeld T., et al. ErbB-2 signals through Plexin-B1 to promote breast cancer metastasis. J Clin Invest. 2012 Apr 2;122(4):1296-305.
Rouet R., et al. Expression of high-affinity human antibody fragments in bacteria. Nat Protoc. 2012 Feb 2;7(2):364-73.
Hu J., et al. The Bphi008a Gene Interacts with the Ethylene Pathway and Transcriptionally Regulates MAPK Genes in the Response of Rice to Brown Planthopper Feeding. Plant Physiol. 2011 Jun;156(2):856-72.
Staron M., et al. Heat-shock protein gp96/grp94 is an essential chaperone for the platelet glycoprotein Ib-IX-V complex. Blood. 2011 Jun 30;117(26):7136-44.

Bilirubin decreases secretion of proinflammatory cytokines in smokers
Bilirubin is a byproduct of the catabolism of heme, produced during breakdown of aged red blood cells. It is known to be elevated during liver disease and is the causative agent of the yellow pigmentation in jaundice. Bilirubin may however, have other biologic roles in the body. Specifically it has been shown to decrease secretion of proinflammatory cytokines and increase secretion of anti-inflammatory cytokines in smokers versus non-smokers, thus assisting in the prevention of smoking-related lung injury that may lead to COPD and emphysema.

Heme may alter the progression of α-Synuclein aggregation in Parkinson's Disease
Heme is a cofactor containing iron that serves as a source or sink of electrons during electron transfer or redox chemistry. Most people are familiar with the role of heme in hemoglobin, helping to carry oxygen to tissues. A recent publication has demonstrated that heme is important for stabilizing α-Synuclein fibrils during amyloid formation, which is a pathological event in several neurological diseases including Parkinson's and Alzheimer's diseases. Heme allows the α-Synuclein to form annular structures instead of fibrils. The significance of annular structures in vivo is yet unknown, but if they prove to be less cytotoxic than fibrils, heme might have a new importance in slowing the progression of neurological diseases.

A molecular link between the nervous and immune systems may explain vestibular migraines
Vestibular migraines are attacks of vertigo that can last between 5 minutes and 3 days. The pathophysiology of vestibular migraines is currently unknown, however one team has started uncovering the molecular details of vestibular migraines. Exercise seems to suppress cyclooxygenase-2-mediated inflammation in vestibular migraine, and also changes the cytokine profile in patients with VM. Exercise reduced the pro-inflammatory cytokines including TNF alpha and interleukins, and increased anti-inflammatory cytokines including. Genscript's cytokines can be used to help build molecular models of vestibular migraine in vitro.

Gut microbiota may influence neuropsychiatric disorders through cytokine regulation
Within your digestive system is a sea of specialized bacteria. While some of these cause disease, many of these creatures are beneficial in that they regulate the population of harmful bacteria. Others create nutrients and help you to absorb them properly (like folate). But in addition to their effects on digestive processes, the gut microbiome may also affect other physiological processes, including remote functions in the central nervous system. A new hypothesis is emerging, describing a gut-microbiota-brain axis. This GMA is a series of afferent and efferent signals from the gut to the CNS and may be modulated by immune and inflammatory responses. These immune responses can affect the pathogenesis of mood disorders, attention-deficit hypersensitivity disorder, and autism. The underlying mechanisms are yet to be discovered. GenScript's cytokines could be used to help characterize the signaling pathways of the GMA.

Contaminated water could cause colon cancer
The parasite Entamoeba histolytica is transmitted through fecal contamination of water. The resulting infection (amebiasis) may go undetected for several years in otherwise healthy individuals. That is, until colon cancer starts to develop. Entamoeba histolytica is named as such because it secretes toxins that remodel the surrounding gut tissue, enabling it to spread to other locations. The toxins it secretes are proteins, including cysteine proteinase A5 (CP-A5), which works with metalloproteinases to degrade the extracellular matrix. The underlying mechanisms are still being characterized. GenScript's ExpressPlus™ PAGE gels could be used to characterize the proteins involved in amebiasis and the beginning stages of colon cancer.

Glucagon-like peptide 1 may help heal hearts after myocardial infarction
Glucagon-like peptide 1 is a hormone that stimulates insulin production and may also have cardioprotective effects. When cardiac fibroblasts were cultured and treated with GLP1, they increased their expression of elastin, even in the absence of the GLP1 receptor. Studies show that GLP1 may activate the IGF1R. Check out GenScript's ExpressPlus™ PAGE gels that could be used to characterize the signaling pathways involved in the GLP1/IGF1R activation that allows for expression of elastin without expression of collagen or increased apoptosis.

A steroid hormone regulates molting and metamorphosis in moths through CamKII signaling
The cotton bullworm moth (Helicoverpa armigera) larvae is a major pest for cotton crops because they damage the plants while feeding on them. Understanding more about their life cycle may prevent infestations. 20-Hydroxyecdysone (20E) is an endogenous steroid hormone that regulates molting and metamorphosis in some insects. 20E is also produced by some plants where it seems to act as a natural insecticide by disrupting the development of pests that feed on the plants. While mammals don't have a receptor for 20E, the effects of exposure to it are currently unknown. The mechanism of action for 20E was largely unknown, until recently, and the research team used GenScript's Protein A resin to help elucidate the mechasim.

Researchers identify 6 signature prognostic cytokines in glioblastoma
Glioblastoma remains the most common and most aggressive malignant primary brain tumor in humans, and currently the primary treatment for it is surgery. With treatment, the median patient survival is still only 15 months, and without treatment, it's only 4 months. What can be done to help? Recently, an article in PLoS One showed that CXCL10, IL17R, CCR2, IL17B, IL10RB, and CCL2 had a strong predictive value for glioblastoma survival. Click here to see the cytokines that GenScript has that can help build in vitro models of glioblastoma.

Are short people more at risk for heart disease?
Maybe! The BMP, TGF-beta, IGF-1, STAT3, and axonal guidance pathways are all involved in the development of atherosclerosis. Recently, an article in the New England Journal of Medicine showed that single nucleotide polymorphisms present in height-related genes also affect common genes in these pathways. The study used a genetic approach to look at height-associated variants, followed by pathways analysis to formulate predicted mechanisms. What's next? Validation of the pathways using other standard laboratory techniques!

3D glasses needed: Protein structure meets function!
Regulation of protein function and degradation is a key area of research, and integral to this is the structure of proteins. One group is studying the effects allosteric activation of a ubiquitin ligase that is involved in DNA repair, WNT signaling, and cell death. They used GenScript's anti-GST antibody for pull-down assays and Western blots to help characterize the allosteric interaction. This research will help find treatments for certain types of lung cancer that overexpress the ubiquitin ligase studied.

What makes a good chemotherapeutic agent?
Everyone knows that a good chemotherapeutic agent targets cancer cells for death while leaving healthy cells alone. One type of chemotherapy uses monoclonal antibodies that bind to molecules found on cancer cells but not on healthy cells. This hopefully causes the body's immune system to attack the cancer cells. One group is studying the effects of glycosylation of therapeutic antibodies as a mechanism of clearance by using a novel mass spec procedure. They used GenScript's recombinant TNF alpha as one of the test antigens for their method. Insight into glycosylation of chemotherapeutic antibodies will help determine dosage, frequency, and therapeutic efficacy and reduce cost for developing new chemotherapeutic antibodies.

Your Mama Always Said to Eat Your Buckwheat
Researchers recently isolated a new protein from buckwheat called tartary buckwheat lectin protein (TBL) that induces apoptosis in human leukemia U937 cells, and promotes maturation of dendritic cells. Increased amounts of dendritic cells are beneficial for cancer prevention and treatment because they secrete pro-inflammatory cytokines such as IL-10 and IL-12 that also help kill cancer cells. Click here to read the full abstract. TBL was characterized using SDS-PAGE among other techniques.

Choosing the right isotype to optimize monoclonal antibody therapy
Monoclonal antibodies (mAbs) treat cancer by harnessing the anti-tumor response of immune cells. This occurs through binding of the mAb's Fab' region to its corresponding antigen on target cells and subsequent interaction of the mAb's Fc region with specific Fc receptors on neighboring cells. Accordingly, preclinical studies demonstrate that full activation of agonistic mAbs, such as anti-CD40, rely heavily on the interaction of their Fc region with FcγIIB receptors on immune cells. This could be problematic for clinical use for a number of reasons. First, while mouse IgG1 (used in preclinical studies) binds with high affinity to FcγIIB, this is not the case for human IgG1 or any of the remaining human isotypes. Additionally, having to rely on interaction with FcγIIB receptors could significantly limit agonistic mAbs' range of treatable tumors.
To address this, scientists investigated how changing the isotype of an agonistic anti-CD40 mAb (currently in phase I trials) affected its efficacy and activation of target immune cells. Through a series of in vitro and in vivo tests researchers demonstrated that anti-CD40 mAbs had the highest efficacy and immune activation under the IgG2 isotype. The researchers showed that while anti-CD40 mAb IgG1, IgG2 and IgG4 isotypes all bound to CD40 at a similar level, IgG2 promoted significantly higher B cell activation and proliferation in vitro as well as greater anti-OVA CD8 T cell expansion in vivo. Additionally, the anti-CD40 mAb IgG2 isotype induced the proliferation of genetically altered B cells lacking FcγIIB receptors, demonstrating its activity is Fc-independent. To assess how the IgG2 isotype remains stably active independent of Fc receptor binding, the scientists investigated how alterations in its disulfide bond configuration lead to different conformations with varying degrees of agonistic activity. Read more…