What is Lead Selection in Antibody Drug Discovery?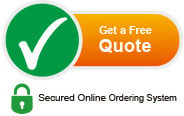 Lead selection refers to the process by which the early hits are interrogated in a vigorous, multi-step screening process to select lead molecules that meet pre-established criteria for progressing to the next stage. Screening via secondary and tertiary functional assays filters from hundreds of hits down to a few Ab molecules. These are then purified in milligram quantities for more detailed characterization1.
Lead characterization typically includes in vitro efficacy studies for confirmation of binding and functional activities as well as biochemical and biophysical analyses. Common molecular analysis includes determination of expression levels from mammalian expression systems, aggregation analysis by SEC, SDS-PAGE, Western blot analysis, determination of target protein binding affinity by Biacore and KinExA analysis, and crude epitope mapping1. Examples of in vitro studies include Fcγ, FcRn, C1q assays. Upon completion of in vitro characterization, selected hits are ready for expression and purification in sufficient quantity (typically few hundred milligrams to grams) for in vivo efficacy testing. Occasionally, a crude PK study is also conducted prior to in vivo efficacy study to help establish the dosing regimen. Typically the lead molecule is selected based on demonstrated in vivo efficacy, which is often a go/ no-go decision point for the program1.
Lead Optimization & Characterization
Steps include Ab production, humanization (in case of rodent or other non-human antibody), affinity maturation, Fc engineering, characterization of biochemical properties, in vitro and in vivo pharmacology. Ab production is via transient expression or stable cell lines. in vivo pharmacology includes PoC efficacy, MOA, PK/PD and preliminary toxicological studies.
What is humanization and why is it performed?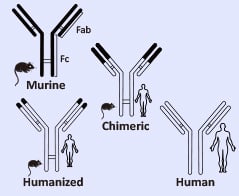 Humanization is a technique to reduce the immunogenicity of a therapeutic antibody initially derived from rodents [non-humans]. The process refers to the replacement of more than 90% of rodent IgG sequence in the parental antibody molecule with human IgG sequence.
Figure 1: Schematic on right illustrates principle.
What is affinity maturation and why is it performed?
Affinity maturation is usually applied to antibody leads selected from a naïve human library using a display technology. These leads may have relatively low (10–100 nM) target binding affinities but can be enhanced to reach a desired affinity range (normally 0.1–10 nM). Note that high affinity does not always correlate with improved Ab efficacy.
What is Fc engineering and why is it performed?
The Fc region of an Ab is a functional molecular entity mediating
ADCC via binding to Fcc receptors (FccR) on natural killer (NK) cells
CDC via C1q binding
Increase in the in vivo half-life via binding to the neonatal Fc receptor (FcRn)
Alteration of each of these activities has been explored to modulate the function of Ab in specific applications. For example, ADCC enhancement improves tumor cell killing, achieved by engineering site-directed mutations in the contact residues. You could also increase Ab half-life by Fc engineering. After the generation of an optimized lead, further functional and molecular characterization is carried out to confirm its in vitro and in vivo activity and favorable molecular attributes as a therapeutic candidate1.
The previous section in this series is "Hit Generation and Screening". To review, click here
GenScript Antibody Drug Discovery Services
Antibody Discovery GenScript's Antibody Engineering group can build antibody library with up to 1010 individual clones, to speed up your antibody discovery efforts.
Antibody Sequencing: GenScript's advanced Antibody Sequencing technology offers fast and professional sequencing services for your monoclonal antibodies.
Assays: GenScript has developed several cell-based immune-checkpoint functional assays to determine the immuno-modulatory profile of antibody leads.
Antibody Engineering: GenScript scientists' extensive experience in antibody engineering can provide superior services such as antibody humanization, affinity maturation and more.
Antibody Production: With solid expertise in recombinant antibody (rAb) production techniques, GenScript provides a comprehensive rAb service portfolio that deliver microgram to gram quantities of pure rAb for each stage of your Ab drug discovery program.
PK/PD Study: GenScript offers over 120 tumor and inflammation models for evaluation of in vivo efficacy, PK/PD, biomarker and bioanalysis studies. GenScript Anti-idiotype Antibody services are also a powerful tool for antibody drug PK/PD and immunogenicity studies.
You can also view our Recombinant Antibody Service Selection Guide to identify services that are the best match for your application.
References
Shih, H. H. in Development of Antibody-Based Therapeutics (ed M.A; Bornstein Tabrizi, G.G.; Klakamp, S.L.) Ch. 2, 9-32 (Springer, 2012).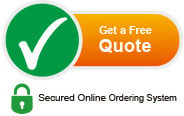 Quotations and Ordering

Our customer service repsentatives are available 24 hours a day, Monday through Friday, to assist you.