Peptide Application Notes
Gain insight of our PepPower™ synthesis technology platform in cutting-edge research and development
Peptides with diverse chemical and structural creativities have gained increasing interests in research areas of biomedical engineering, pharmaceuticals and biotechnology. GenScript is excited to organize a new application note series on cutting-edge research and development of peptides.
Pairing of Neoantigen-Reactive T-Cell Receptors Validated Against Mutated Peptides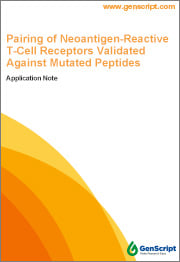 The therapeutic and bioengineering landscape of peptides reflects a wide spectrum of biomedical potentials by expanding into new chemistry strategies, molecular diversity and medical indications. Personalized neoantigen vaccination strategies have attracted significant research and clinical attentions as a new class of cancer immunotherapy. All data from this study demonstrate the feasibility of a novel, rapid and highthroughput strategy to identify T-cell Receptors targeting specific tumor antigens.
DOWNLOAD NOW!
DOWNLOAD NOW!
Amplified Extracellular Vesicles Generation by Peptide Polymerization for Diverse Medical Applications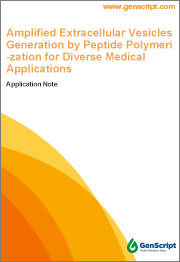 The rapid advancement of synthesis technology continues to further expand the boundaries of creative and unique peptide design, synthesis and applications. Here, peptides were applied to increase the number of extracellular vesicles (EVs) released from the peptide-treated cells, which presents intrinsic therapeutic potentials of EVs as ideal candidates in developing pharmaceuticals.
DOWNLOAD NOW!
DOWNLOAD NOW!
Tissue Generating Peptide Improves 3D-printed Bone Scaffolds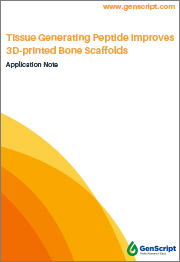 The chemical and structural diversity of peptides along with their safe and well-tolerated characteristics can optimize desired biological responses. This application note introduces a novel tissue generating peptide with the ability to transform stem cells to bone cells in a 3D-printed artificial bone scaffold, which gives great insight into bioactive implant technologies for clinical applications in tissue regeneration.
DOWNLOAD NOW!
DOWNLOAD NOW!
We are the #1 peptide service vendor with our proprietary PepPower™ platform that can deliver peptides in as fast as 5 days at 100% guaranteed maximum quantity.
Our high-quality peptide service: