Micro-scale peptide library services for proteomics research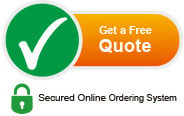 Micro-scale peptide libraries are composed of multiple peptides containing systematic combinations of amino acids. Unlike regular peptide libraries that offer peptide quantities at a milligram scale, micro-scale peptide libraries contain peptides at micromolar scales, making them ideal for targeted proteomics applications and affordable, preliminary screening.
Common applications for micro-scale peptide libraries
Monitoring protease activity
Identifying protease substrates using FRET
Targeted proteomics
Selected reaction monitoring
Analysis of protein abundance in metabolic pathways
Assessing protein subunit stoichiometry
Identifying phosphorylation events in signaling pathways
Evaluating biomarker expression from serum samples
Peptide screening
Preliminary peptide screening at a lower cost
Micro-scale Peptide Library Service Specifications
GenScript has developed two different micro-scale peptide library purity levels to meet your research needs: Crude and Purified
Micro-scale Peptide Library

Catalog #

sc1695

sc1696

Purity

Crude

70%

Length

5-20 AA

Peptide Quantity

0.2-0.5 mg

Minimum order size1

24 peptides

Turnaround time
(Business Days)2

15-20 days

Standard TFA removal service3

Available at additional cost

Deliverable format

Lyophilized or liquid (suspended in 0.05% trifluoroacetic acid (TFA) in 50% (v/v) acetonitrile/water) in Thermo Scientific Matrix 96-tube plates

QC4

MS, HPLC and COA on 100% of peptides

Modifications5

Amidation, acetylation, biotin, FITC-Ahx, isotope labeling on K/R, Arg (13C6, 15N4), Lys (13C6, 15N2) and others
1Orders which fill less than half of a plate (<48 peptides) will incur a plate fee (less than $24 total)
2Turnaround time may be longer for difficult modifications, TFA removal, or if analytical HPLC is requested
3Library cost will increase by 15% if TFA removal is requested
4Analytical HPLC (AAA) can be requested at $5/peptide
5Modifications are available at an additional cost on a sequence-specific basis
Micro-scale peptide library pricing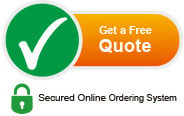 Peptide library prices start at $12.38/peptide for a crude library and $28.00/peptide for a purified library. Getting a quote is easy: GenScript provides a secure peptide library online quotation system for your convenience. You can also email us with your micro-scale peptide library quote request at peptide@genscript.com.
Design
GenScript provides six free online peptide library design tools to ensure you create the library that best fits your research needs:
Delivery Specifications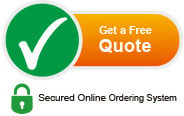 The typical micro-scale peptide library consists of:
Lyophilized peptides or suspended in 0.05% trifluoroacetic acid (TFA) in 50% (v/v) acetonitrile/water in Thermo Scientific Matrix 96-tube plates
COA, HPLC and MS data for all peptides
Delivery Specifications
For quotations, please use our Secure Instant Online Quotation System and specify:

The peptide sequences desired
The purity requirements (select crude or 70%)
If TFA removal service or AAA is desired (indicate in the comments section)
Modifications or other specifications

Order can be placed by email, phone, or fax with either a PO (Purchase Order) or credit card. Our customer service representatives are available 24 hours, Monday through Friday to assist you.
We accept POs and major credit cards (). A 7% New Jersey sales tax will be applied to orders shipped to New Jersey. Your credit card will be billed under "GenScript" Click here to download our credit reference form. For international orders, we must apply the full charge at the time the order is placed. In the unlikely event that any given order cannot be filled, our guarantee will take the form of a full refund.