Antibody Fluorescent Labeling Service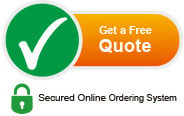 Continue your custom antibody generation with our antibody fluorescent labeling service. GenScript's 13 years of experience generating custom antibodies allows us to offer quick and cost effective custom fluorescent antibody packages. Starting from customer supplied antibodies or GenScript generated custom antibodies, we deliver fluorescently labeled antibodies in just 2 weeks. Choose from 14 fluorophore options covering the spectrum from blue through near-infrared shown below:
Antibody Fluorescent Labeling Service Key Features
Minimum amount is only 1 mg
Standard packages scale to 10 mg
Direct immunofluorescence benefits:

reduces background as compared to indirect immunofluorescence
expedites staining
simplifies multi-signal assays (e.g., co-localization studies)
allows use of multiple antibodies from same species
All packages include a full QC report including:

Concentration
Purity
Fluorescence to Antibody Ratio (degree of labeling)
Customer provided antibody requirements:

No carrier protein (e.g., BSA, KLH)
≥ 85% purity
Concentration ≥ 1.0 mg/ml
Antibody Fluorescent Labeling Related Services
Don't have an antibody to label yet? Let GenScript make one for you. All our service offerings seamlessly integrate to create your custom solution and facilitate your research. Start with one of our popular antibody generation services below:
PolyExpress™ Antibody Service: our polyclonal antibody service can deliver you 3 antibodies in just 45 days starting from only your sequence
MonoExpress™ Antibody Service: high quality, purified monoclonal antibodies guaranteed to work in your application.
Semi-custom Monoclonal Antibody Production Services: you can go from antigen sequence to antibody production with as little as 3 easy decisions.
Quotation and Ordering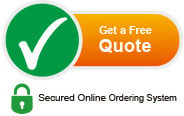 Our customer service representatives are available 24 hours Monday through Friday. You may contact us anytime for assistance. Orders can be placed online, over the phone, by email or fax. Please have your payment information (credit card, purchase order or bank information) ready.