MonoRab® Custom Rabbit monoclonal antibody(mAb) Generation Service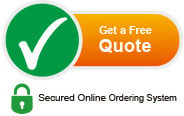 GenScript's MonoRab® technology generates high quality rabbit monoclonal antibodies for a price that is 50-80% less than our closest competitor. Our proprietary hetero-hybridoma methodology includes an optimized fusion partner to improve overall fusion efficiency while utilizing the rabbit's natural ability to generate high specificity, high affinity mAb's against a wide range of difficult targets such as small molecules, Ab drugs, and even antigens non-immunogenic in mice.
Attention Current & New Customers!

Would You Like 10% Off Of Your Reagent Antibody Order?

What About An Exclusive Gift Just for You?

Click Here to Learn How!
MonoRab® is a full scale service including antigen preparation, rabbit immunization, recombinant antibody production, and antibody sequencing; ensuring ultimate levels of reproducibility and mAb purification. Talk to our technical specialists today to learn why GenScript's MonoRab® service is perfect for everything from basic research,to in vitro diagnostics (IVD), anti-idiotype (Anti-ID) mAb generation, and more. Get a quote to let GenScript help make your research easy today!
Exceptional Specificity & Sensitivity

Picomolar KD levels Elicits an immune response not
immunogenic in mice

Extremely Fast Turn Around Time

From antigen sequence to purified mAb in as little as 4 Months
Cuts the production time in half

Highly competitive price
No extra licensing or royalty fees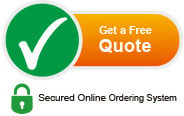 Quotations and Ordering

Our customer service representatives are available 24 hours a day, Monday through Friday to assist you.