MonoRab™ Rabbit Monoclonal Antibody Generation Services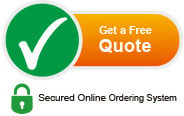 Rabbit monoclonal antibodies (mAbs) have two major advantages over mouse mAbs, in terms of high affinity and specificity. The KD of Rabbit mAbs is typically at picomolar level, while most mouse mAbs at nanomolar or sub-nanmolar level. The highly diverse rabbit immune system enables rabbit mAbs to distinguish very similar proteins or sequences. Furthermore, the rabbit immune system is able to recognize a wider range of epitopes, novel epitopes and small epitopes, even antigens that are not immunogenic in mice. So rabbit mAbs can be a better option for your projects, such as anti-idiotype antibody development, immunohistochemistry-use antibody generation and many more applications.
Utilizing our proprietary MonoRab™ technology, GenScript provides custom rabbit mAbs service to deliver more sensitive and diversified mAbs to meet your specific requirements in antibody drug development and in vitro diagnostics. With the combination of hybridoma technology and early-stage antibody sequencing capability, we demonstrated our capability of developing rabbit mAbs against challenging targets, such as nanobodies, antibodies, membrane receptors, small molecule compounds, and antibody drug targets. GenScript's years of expertise can facilitate you in developing high quality rabbit mAbs to meet your stringent requirements in downstream applications.
Key Features of MonoRab™ Rabbit Monoclonal Antibody Generation Services
One-stop solution: From antigen synthesis/expression to antibody production
High quality deliverables: No additional cost for antibody sequence and hybridoma clones
Free epitope binning: We offer epitope binning service FOR FREE!
High flexibility: You are in control: depending on the results from each milestone, you make the final call.
Fast turnaround time: We deliver antibody sequence and hybridoma clones within 5-6 months.
Milestone
Service Details
Deliverables
*Mid-project
Phase-specific Options
Approximate Time (weeks)
Immunogen preparation

Antigen production
KLH conjugation for peptide antigen

Starting from 2.5
Animal immunization

Animals: New Zealand white rabbit
Number of animals immunized

Test bleed report or 5 ml serum samples after 3rd boost

Modify immunization strategy.
Proceed with selected animals for fusion.

8-10
Cell fusion & screening

1 Electro-fusion up to 150 plates (96-wells each)
Supernatant screening with ELISA
Confirmed with ELISA
1st round of subcloning
Up to 10 parental clones selected (guarantee 5 parental clones at least)

Parental supernatant report or 5 mL supernatants

Alter screening methodology.
Select clones which proceed to subcloning.

5-6
Subcloning & Ab sequencing

Up to 5 clones selected by client
Subcloning & screening with ELISA
Ab V-region sequencing

mAb sequencing report
5 ml supernatant for each clone

Continue with other services: antibody screening, Ab production, etc.

4-6
Free epitope binning

Epitope binning report

0.5
Recombinant Ab production
(optional)

Up to 5 clones selected by client
Plasmid construction & preparation
Ab expression & purification
QC with ELISA, SDS-PAGE, OD280 nm

1 mg purified Ab for each clone

4-5
Related Services
GenScript has over 12 years of experience developing customized antibodies against difficult targets. Our comprehensive polyclonal/monoclonal antibody services include production of antibodies in mouse, rat and rabbit. Some other related services include:
Anti-idiotype Antibodies – Powerful tools for antibody drug PK/PD and immunogenicity studies
Mouse custom mAb services – Fully customizable mAb development packages tailored to meet your specific needs
Antibody Drug Discovery: A complete suite of services supporting therapeutic antibody drug development from lead generation, through characterization and antibody production.

Quotations and Ordering

Our customer service representatives are available 24 hours a day, Monday through Friday to assist you.