The life of a researcher is bound by tight deadlines and budget. Needing a resource to ease these constraints, GenScript - the world's leading provider of gene synthesis services - has been innovating the way you can create your projects online.
Advantages
Built on an innovative platform and backed by our smart algorithm, GenSmart™ Instant Quote offers:
Ultimate Convenience

Say good-bye to complex data entry, 24 hour wait time to receive a quote, and lengthy discussions with tech support! All you need to do now is to upload your target sequence in FASTA, TXT or any other popular format and let the system handle the rest for you.

Intelligent Platform

Our smart algorithm automatically analyzes your target sequence against previously-synthesized genes and our ORF clone collection. Finding the most efficient route in creating your target constructs maximizing both time and cost!

Smart Error Checking

GenSmart™ automatically detects and reports common errors in your design, including frame shifts, premature stop codons or insert direction issues in most commercial vectors. Enjoy the peace of mind that comes from knowing your sequence is in good hands!
Price Your Genes in 1 Minute!
How to price your gene(s) in 1 minute via GenSmart™ Instant Quote?
Simple yet efficient: in a nutshell, this is how GenSmart™ Instant Quote works! By building a smart platform, GenScript has taken care of the heavy-lifting part of the quote process so you can relax and enjoy the convenience and savings.
How to submit sequence(s)?
Option 1: Copy and paste into the spreadsheet
Option 2: Upload sequence file (.dna, .gb, .gbk, .fasta, .fa, .fas, .genbank, or .txt)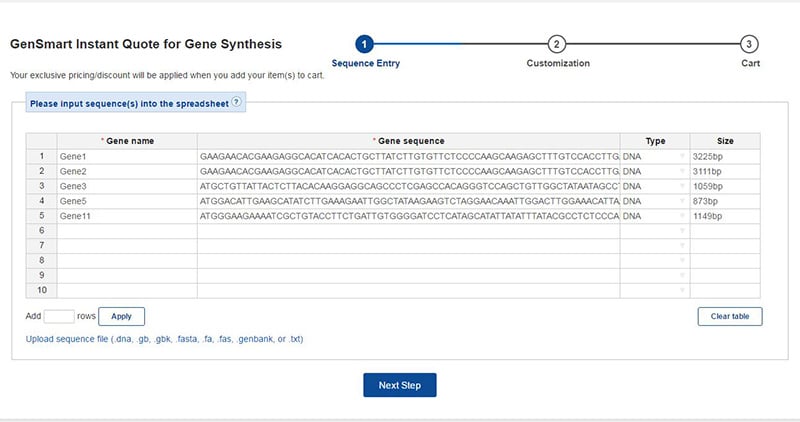 Figure 1. Screenshot of GenSmart™ Instant Quote Step 1 (Sequence Entry)
You can simply select the same options for all sequence(s) you submitted in Step 1 by using "Basic (same cloning for all clones)" (Fig. 2).
Production Speed: Choose the proper speed you prefer from the available options.
Codon Optimization: If any codon optimization needed, please fill in the required fields as indicated.
Target Vector: The vector list contains the default cloning vectors provided by GenScript, over 150 IP free vectors provided by GenScript covering four commonly used expression systems.
Quantity: You can customize the grade and the quantity.
For "Advanced (different cloning for each clone)" (Fig. 3), you can set different cloning parameters for each gene. In addition, the construct map will be provided and the file (.gb) can be download (Fig. 4).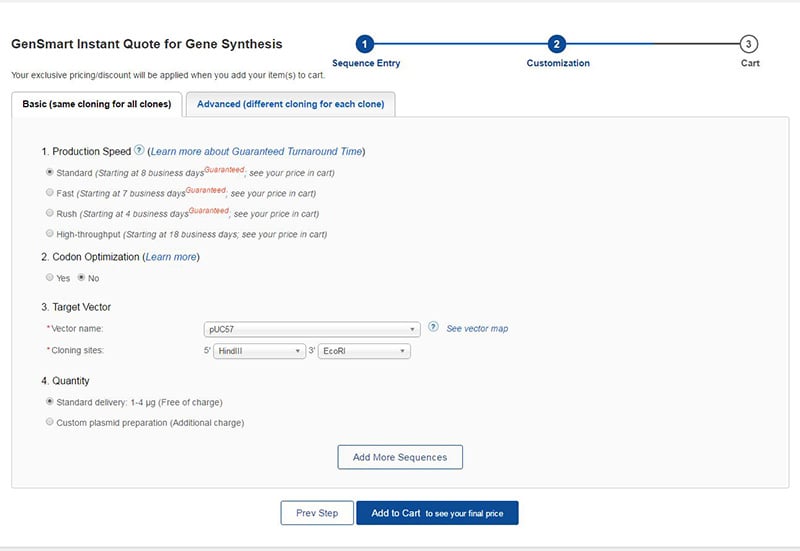 Figure 2. Screenshot of GenSmart™ Instant Quote Step 2 (Basic option)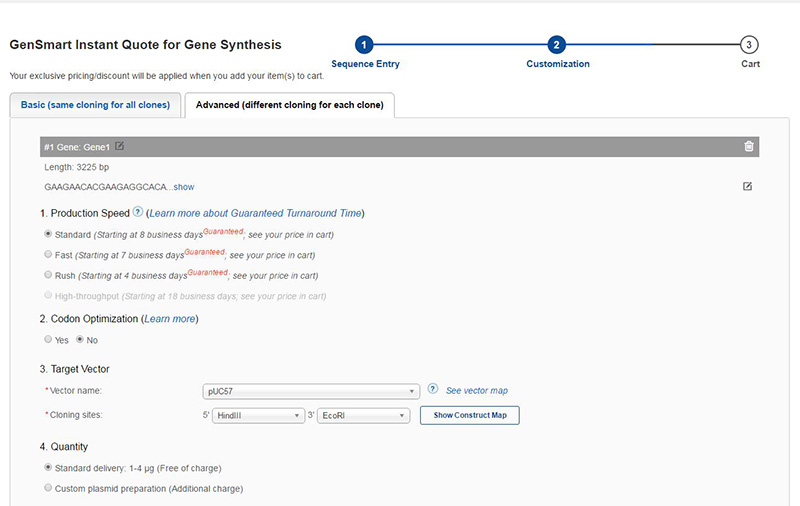 Figure 3. Screenshot of GenSmart™ Instant Quote Step 2 (Advanced option)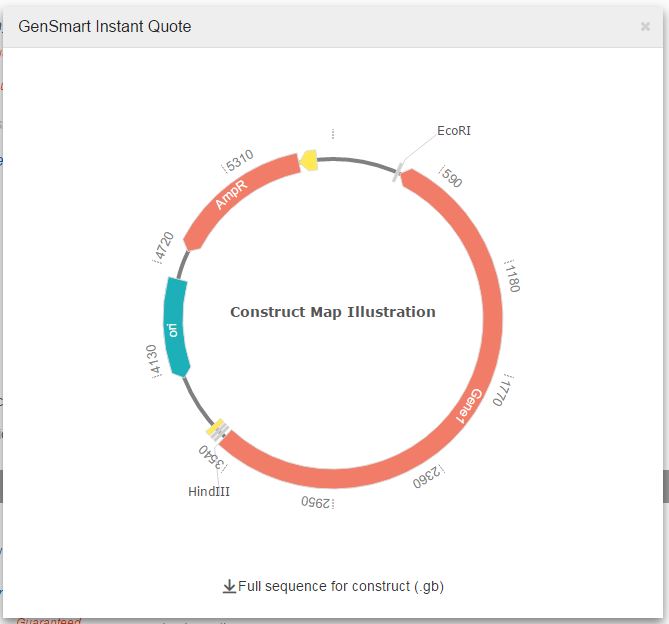 Figure 4. Screenshot of "Show Construct Map"
GenSmart™ online platform is featured by the self-developed algorithm which automatically analyzes your target sequence against previously-synthesized genes and GenScript ORF clone collection, in order to find the most cost-efficient synthesis route. If you prefer to use GenSmart™ algorithm, please click the button as indicated to add the item(s) to cart (Fig. 5).
All items will be shown in cart with your exclusive price and discount (Fig. 6); and you can go to checkout or get quote as indicated.
Figure 5. Screenshot of the dialogue box of GenSmart™ algorithm selection

Figure 6. Screenshot of the items in cart and cart summary

Technical Support & Information

We are here to make your research easy. So feel free to contact us at "gensmart@genscript.com" to learn more about GenSmart™ and how you can take advantage of this next-generation online instant quote system to advance your research.