GLP Plasmid Preparation
As a leading biotech company and the largest gene synthesis supplier in the USA, GenScript has accumulated a wealth of experience in GLP-level plasmid preparation.
By consistently providing DNA plasmid under quality standards consistent with GLP conditions for our in-house downstream services, such as transient protein expression, stable cell line construction, and antibody drug development, GenScript has a level of quality that other suppliers cannot achieve for GLP-level service.
GLP Grade Plasmid DNA Preparation Workflow:

Why GenScript?
Our dedicated project team of experienced scientists have extensive knowledge of GLP procedures
Specific study director (SD) manages all aspects of the project, from planning to sample delivery
Comprehensive SOPs from ordering to delivery to maintain consistent excellence in quality
QA management to ensure the quality and integrity of the study
Comprehensive Final Report:
Materials and experimental procedures
Quality assurance (QA) statement
Brief study-based inspection records
Communication and amendment records
Data Archive Management:
Original samples
Copy of the final protocol and amendments
All raw data
Computer-generated data
Study correspondence
Statistical records
Copy of the final report
Original signed protocol, Original signed report, the study correspondence and all raw data captured on durable media
Quotations and Ordering: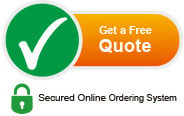 For quotation requests and questions, please fill in the Quotation Form and send it to gene@genscript.com.
Our customer service representatives are available 24 hours Monday through Friday. You may contact us anytime for assistance.